Since IBM Content Navigator 3.0.6 and its interm fix 3.0.6.1 also released. There is a problem that is discovered in this release and was not in ICN 3.0.4.x and 3.0.5.x releases. Issue is with IBM Content Navigator Recycle Bin feature's icon.
After upgrading to IBM ICN 3.0.6.1, IBM Content Navigator Recycle bin icon is not shown/displayed when classic theme is selected for that particular desktop including ICM desktops as highlighted below: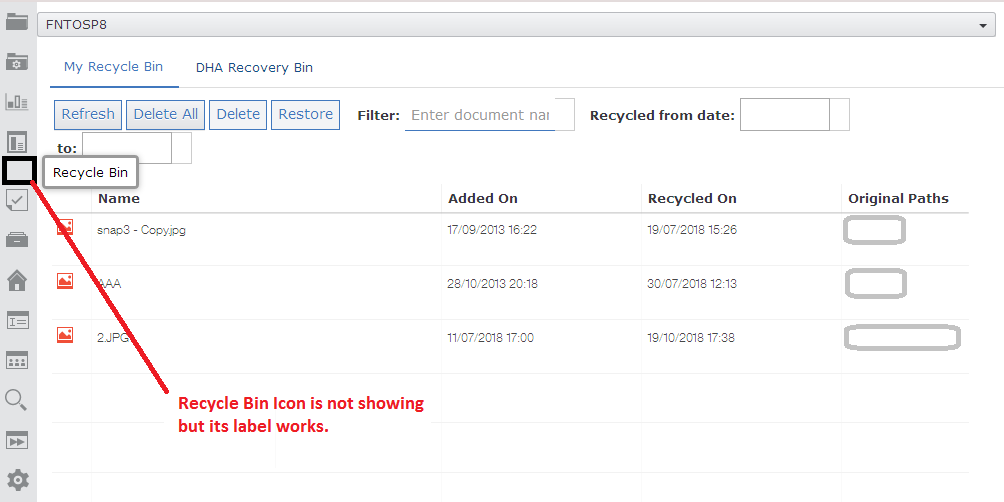 Environment:
WebSphere Application Server (WAS) 9.0.0.x
IBM Content Navigator (ICN) 3.0.6.x
IBM Case Manager (ICM) 5.3.3.x
The original design is that recycle bin only works with default theme. Classic theme is not in the scope. So we'll need to add classic theme support, currently by raising an enhancement request to add this feature.
Solution:
Only work around is to use default theme instead of classic theme as described here: